Covid 19
Global Updates

Covid 19
Local Updates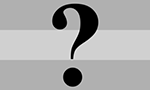 SingaporeLast Updated: Loading…Total Cases0New Cases0Total Deaths0New Deaths0Total Recovered0Active Cases0In Critical Condition0Total Swab Tests0

Order Processing

With the current pandemic around the world, delays are to be expected. Processing of your orders might be delayed. So work with us to understand the current situation.
Delivery

Delivery will be as scheduled for order in Singapore once order processing is complete and ready to be delivered. For orders outside of Singapore there might be delays due to restrictions in that particular country. Please be patience and wait for your orders to arrive. You may contact us if you have yet to receive your orders 2 weeks past the scheduled date of delivery.
Installation

Installation service will resume as normal.  Date of installation might be changed at the last minute if our installer is not feeling well or have any symptoms of Covid 19. You are also required to play a part. If you are not feeling well of any of your family members have any symptoms, please reschedule to a later date. Our installer will have their mask on all the time when at your premises.
How're we doing? Give us a feedback.
It's very important for us to improve your product and services, many thanks for your support.